OVERVIEW
WELL tarpaulin meets many standards and is the most commonly used product in exporting countries.

Its density, softness and wear resistance are good, ensuring water-proof, and can be used outdoors for 4-5 years under normal conditions.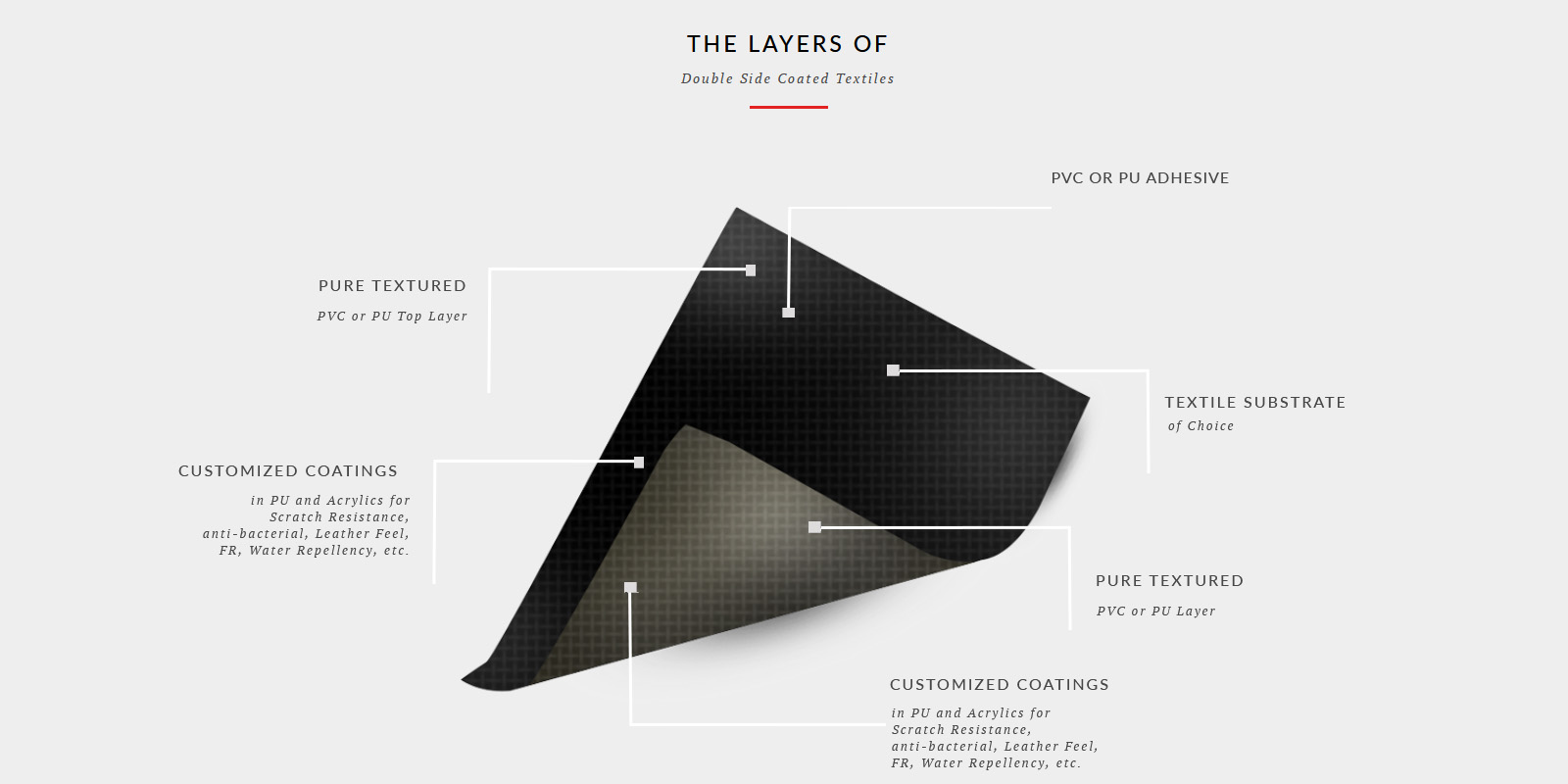 With the primary focus on Quality and Consistency, we continue to have the most diverse quality laboratory setup in the country. We understand that coated textiles are put through difficult tests throughout their life and use 100% virgin raw materials in their construction for enhanced durability.
Our proprietary coatings serve multiple applications and make us able to supply products which are: fire retardant, scratch proof, water repellant, anti-bacterial, anti-fungal and UV stabilized. We use of a combination of PU, PVC and acrylic coatings in addition to the relevant textile to achieve a variety of product needs. We also offer a variety of print options if the product is to be used as awnings or other furnishing applications.
The entire Coated Textile range is VOC compliant and meets the highest industry benchmark of REACH Compliance. They are completely lead and heavy metal free and are odorless even at temperatures exceeding 90 degree Celsius.
Our double side coated textiles are designed to be highly durable and are put through a variety of tests before dispatch. Some of our products carry 10 year guarantees and we offer full installation support in India.
Our range of post processing equipment like lacquering lines and multi-color printers also ensure increased applications of our products. Our polymer scientists continue to innovate while trying to achieve the best balance of weather resistance and durability.
Double side coated fabrics are offered in a variety of textile options and coating weights starting from 200 GSM up to 1500 GSM on each side.
APPLICATION
The most common uses of Double Side Coated Textiles are:
It can be used as an outdoor tent or umbrella
It can be made into air pipe
It can be used for bags
It can be made cargo tarpaulin for automobiles, trains and ships
It can be used for covering open-air warehouses or temporary granaries
It is the material for temporary shed and warehouse in various construction sites