OVERVIEW
Well's Car Mat is also known as Anti Skid, Embossed, Stud Flooring this product symbolizes the perfect combination of good traction and long wearability along with class. Bringing safety alive, attractively!

Anti-Skid Flooring is commercial/industrial flooring for heavy-duty applications that require extreme traction and durability. Non Slip Flooring or Skid Safe floor is offered in various compositions including Homogeneous and Heterogeneous construction.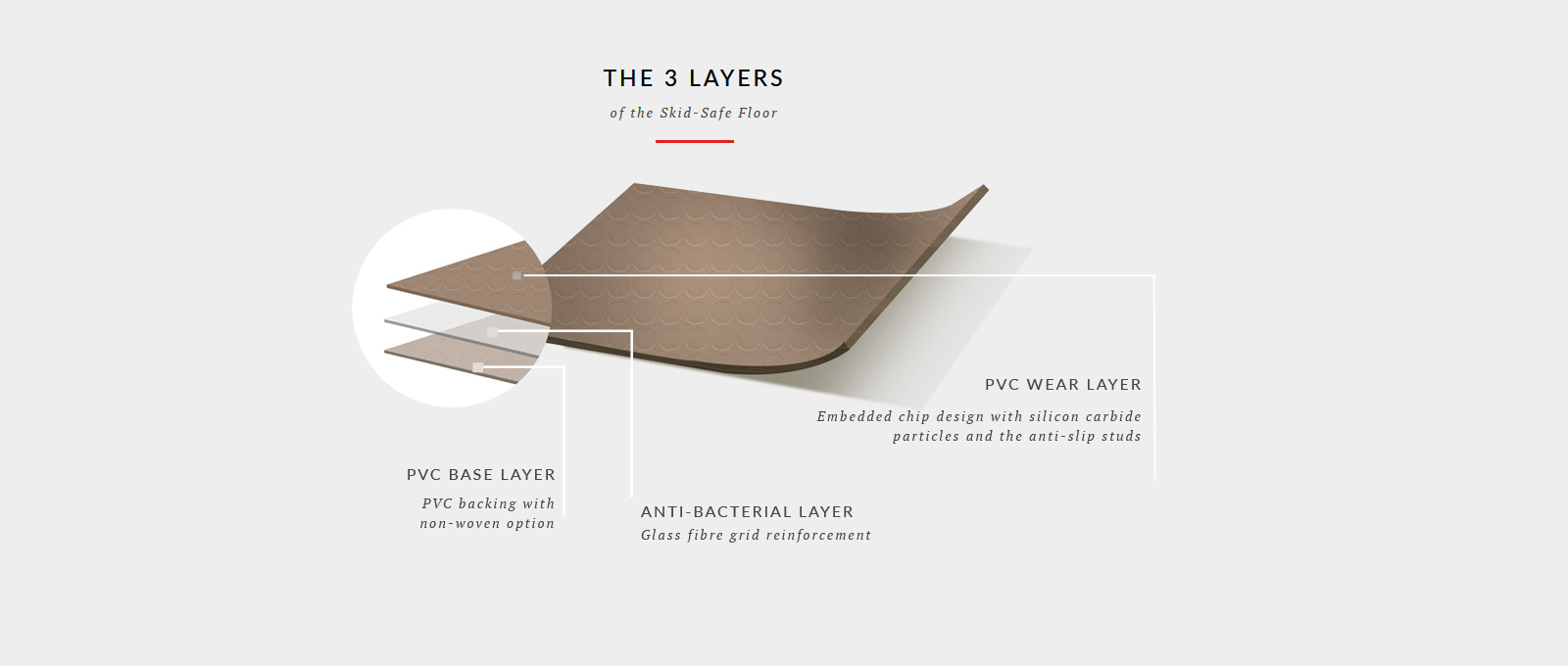 We design the product to be highly suited to the end customer's applications. The Skid Safe range itself offers a wide variety of products that offer special features such as PUR, anti-bacterial, fire resistant, food grade, anti-fungal, etc. as per usage requirements.
Car Mat Range is offered in a variety of thicknesses ranging from 1.00mm to 3.00mm and in widths up-to 2 meters. We also offer this PVC Non Slip Floor Covering in tiles or planks custom sized to your requirements. The key characteristic is the heavily embossed texture that enhances the slip resistance of the product.
APPLICATION
Household, office, financial system, educational space, public commercial, etc.